Two manatees were transported from the  River Safari Zoo, Singapore to Zoo Wrocław, Poland. To ensure the manatees health the transport was under extreme controlled conditions. With Heering transport technologies the transport company Pałys was able to meet these stringent conditions and transported the manatees from the Warsaw Chopin airport to the zoo successfully.
Manatees are listed as vulnerable in the IUCN Red List of Threatened Species. Their numbers have declined in the last century due to hunting pressures, entrapment in commercial nets and collisions with propellers and motorboats. Through conservative breeding of manatees, Wrocław hopes to contribute to the species' population. The female manatees Abel (4.5 years) and Ling (11) will give company to two male manatees Armstrong and Gumle in Wrocław . The zoo gives them the possibility to reproduce themselves within the breeding program. The different origin of the animals will result in a stronger progeny.
Abel and Ling are West Indian manatees (Trichechus Manatus). The biggest one, Ling, is approximately 500 kilo's. Despites their age and weight the specie is very vulnerable and very sensitive for outdoor conditions. The manatees were transported in special crates which were placed in the conditioned environment of a semi-trailer. The semi-trailer is equipped with Heering technology which secures an optimum airflow and temperature for an optimum welfare. Both manatees have passed the trip well and are acclimatizing in their new environment.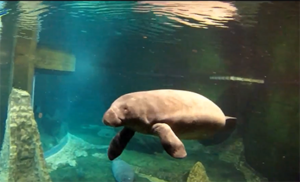 About Heering
Heering, established in 1865, is a specialised company in the development of innovative and sustainable live animal transport solutions. The company has earned its position as one of the world's leading manufacturers of air-conditioned transport through decades of research into the biological and physiological aspects of live animals in transit, especially in day-old chickens. Driven by quality improvement, Heering works closely with breeding companies, academic and research institutions to consistently pursue extensive biological and technical research. This enables us to continually improve our products.
Contact us to learn about the benefits of our advanced transport systems, services and support: info@heeringholland.com.